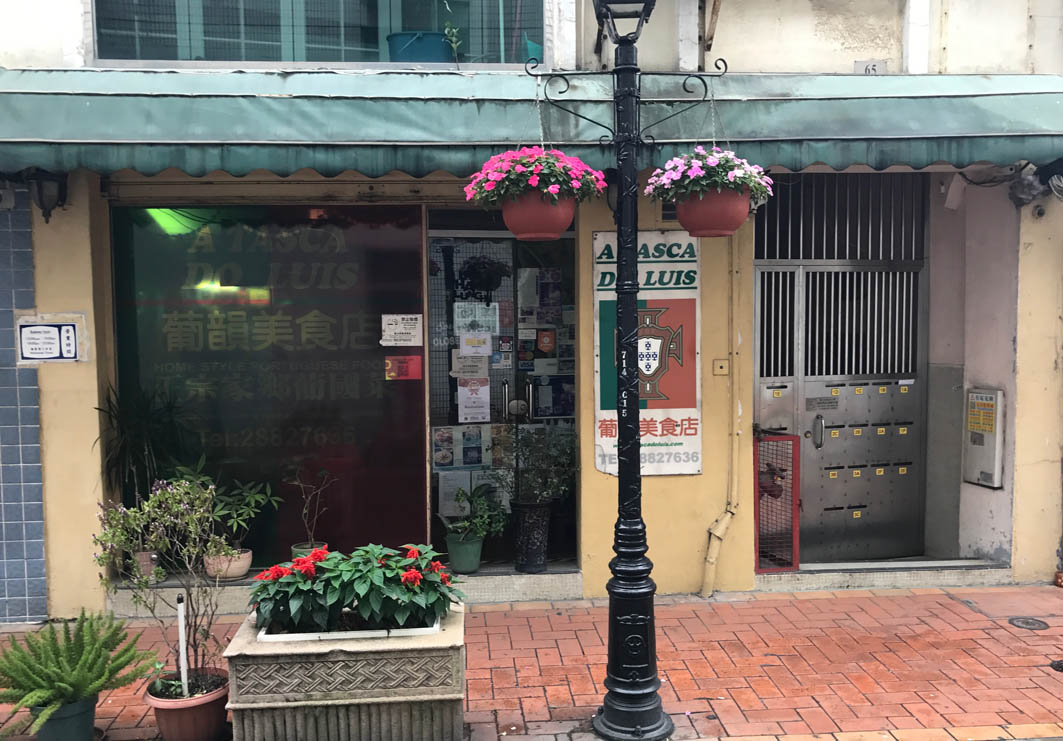 Overview
A Tasca do Luis is a located in the old picturesque Taipa Village.
The restaurant serves homemade Portuguese food, including Roasted Suckling Pig, Grilled Prok Ribs and much more. It is operated by Chef Luis Rodrigues, a local Macanese who acquired experience from popular restaurants in Torres Vedras, Portugal.
Must-try dishes include Curry Chicken (160 MOP, $20 USD), Clams with Lemon Sauce (150 MOP, $19 USD), Seafood Rice (180 MOP, $22.50 USD), Grilled Fish (160 MOP, $20 USD), and the Codfish with Cream (150 MOP, $20 USD).
Guests should note that the restaurant is closed on Wednesdays.
Contact Details
Rua Correia da Silva, nos.57-59-63, r/c, Taipa, Macau
(853) 2882 7636

12:00 - 15:00
18:00 - 22:00
(Closed on Wednesday)