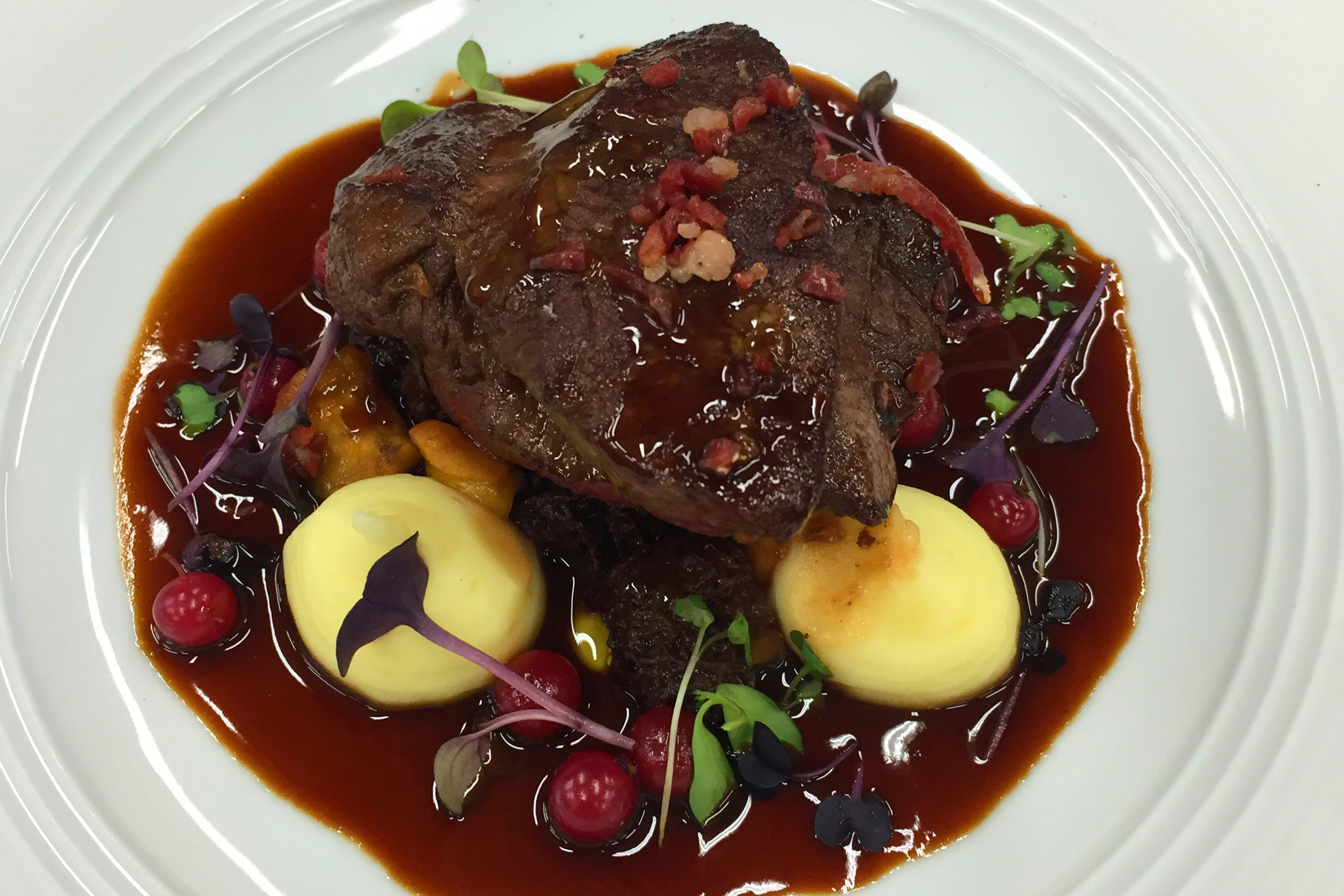 Overview
The IFT Educational Restaurant serves as training institute where students from the Institute for Tourism Studies, Macao, can practise and hone their culinary skills.
Recommended by the Michelin Guide to Hong Kong and Macau (2017), the menu offers a range of traditional Macanese and Portuguese dishes with a modern twist. Must try dishes include: the Seared Scallops with Portuguese Black Pudding and Orange Jam (110 MOP, $14); African Chicken with Couscous and Grilled Eggplant (130 MOP, $16 USD); and, the Australian Grain-fed 150 days Tenderloin "Rossini" with Chicken Liver Mousse, Black Truffle and Madeira Sauce (270 MOP, $34 USD).
Visitors should note that the restaurant is only open for lunch and dinner service on weekdays, from 12:30 – 15:00 and 19:00 – 22:30.
Read our featured article to learn more about a dining experience at this culinary hotspot.
Reservations can be made here.
Contact Details
IFT Macao, Colina de Mong-Há, Macao
(853) 8598 3077 or (853) 8598 3076
Visit Website

12:30 - 15:00
19:00 - 22:30

Closed on Saturdays, Sundays and Public Holidays