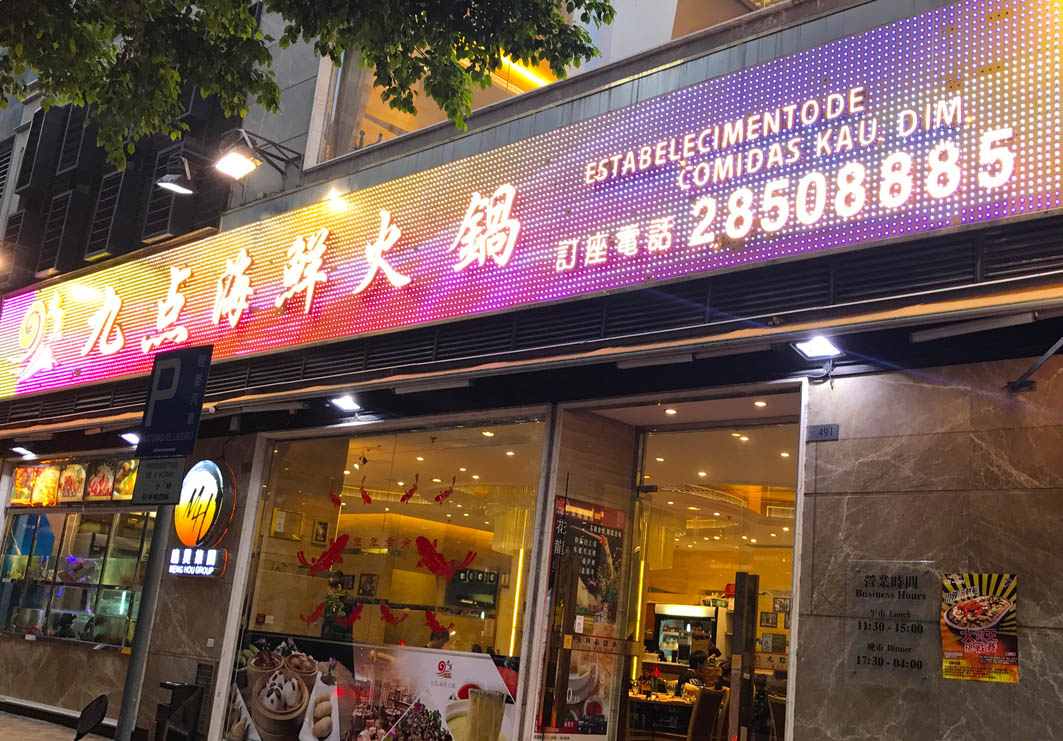 Overview
Kou Dim Seafood Hotpot offers guests Cantonese-style hotpot cuisine and dim sum in a relaxed ambience.
Making reservations here are crucial, as the restaurant gets very busy. Even with reservations, guests may have to be patient, with waits up to 20 minutes to get their table.
The restaurant offers dim sum dishes for lunch and hotpot cuisine for dinner. The dishes here include a huge range of seafood.
The menu features both à la carte options and all-you-can-eat. The à la carte menu includes several Chinese delicacies, including Abalone, Sea Cucumber, and a decadent Super Fish Maw (2500 MOP, $310 USD). Rest easy though, most other dishes on the menu range from 36 MOP to 120 MOP ($4.50 to $15 USD). Must-try dishes include the Abalone Sashimi and the Scallops.
The all-you-can-eat menu features a combination of hotpot and Cantonese dishes, with Dalian Abalone, Sashimi and fresh Shrimp (300 MOP, $37.50 USD). Make sure to make reservations for your all-you-can-eat to get your free Pacific Geoduck with your meal.
Contact Details
Rua Cidade de Santarem, no 483, Macau
(853) 2850 8885

11:30 - 15:00
17:30 - 03:00