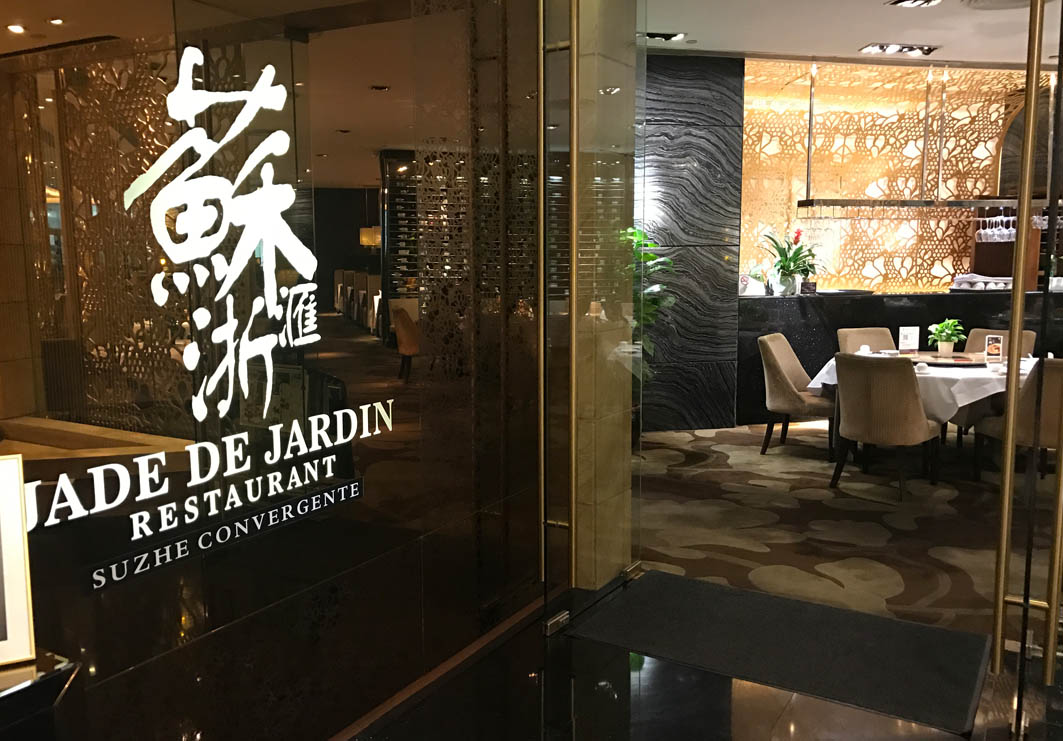 Overview
Named one of Macau's 'Best Restaurants' by Hong Kong Tatler (2017), Jade de Jardin Restaurant is a blend of traditional and contemporary Shanghainese cuisine.
This restaurant is no stranger to accolades, with its Star Merchant Award, Quality Tourism Accreditation and listed among SCMP's 100 Top Tables (2016). The cuisine here beautifully blends the traditional and innovative, combining Shanghainese ingredients with Western-style cooking techniques. Signature dishes, such as the Steamed Reeves Shad reflects this fusion.
Must-try dishes include: Chicken with Ginger and Soy Sauce (half for 148 MOP, $18.50 USD); the Jade de Jardin Black Barbeque Pork in Suzhou-style (88 MOP, $11 USD); the House Special Smoked Reeves Shad (market prices, order in advance); and the Sautéed Crab with Glutinous Rice (588 MOP, $74 USD).
Contact Details
6/F, StarWorld Macau Hotel, Avenida da Amizade, Macau
(853) 8290 8638
Visit Website

11:00 - 15:00
18:00 - 23:00