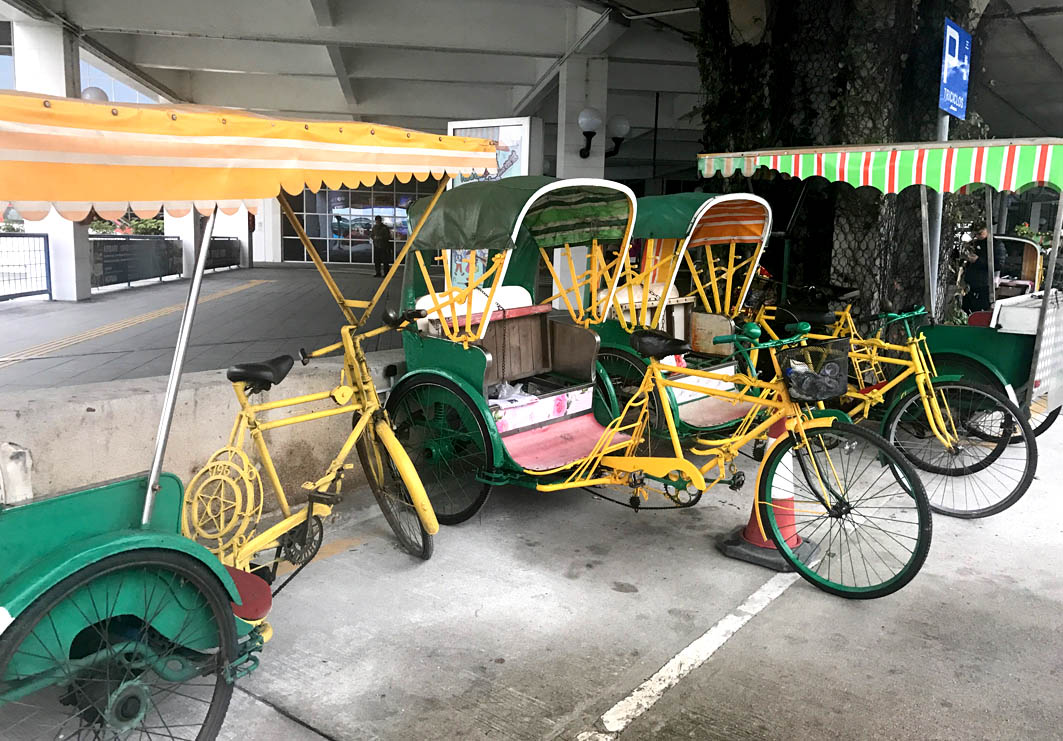 Overview
Introduced to Macau in 1948, pedicabs are the city's oldest form of transportation that remains operational.
Prices and routes can be negotiated with the driver although standard routes around Macau's peninsula top attractions are also readily available for 100 to 200 MOP. The best part? Pedicabs allow tourists to take photos without glass getting in your way. For the relatively low prices of about 300 MOP per hour, visitors to Macau can also use one as a private cab for a day.
If you are not sure about them, free pedicab experiences of about 5 minutes are sometimes available.
Contact Details
Boarding points:
- Outer Harbour Ferry Terminal
- Grand Lisboa Hotel
- Hotel Lisboa

Pedicab Experience Tour
11:00 - 11:20
12:00 - 12:20
14:00 - 14:20
15:00 - 15:20