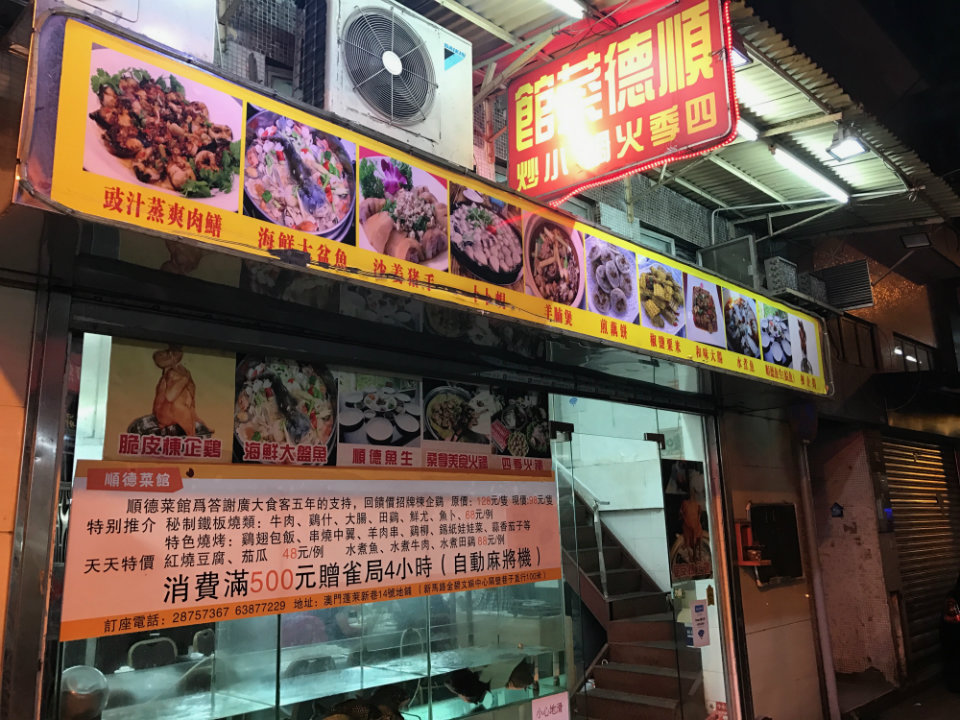 Overview
Shun Duk is a local restaurant offering Shunde and Sichuanese cuisine.
This restaurant is perfect for a late night supper, offering both hot pot style and Chinese style (grilled on a stick) dishes, as well as a large variety of freshwater fish options that available from the water tanks outside the restaurant.
Must-try dishes include the Standing Chicken, which is a crispy chicken, grilled upright; and, the fresh fish made with Sichuanese hot sauce.
Guests are also able to play Mahjong for free, at this restaurant, if diners spend over 500 MOP ($60 USD).
Contact Details
Fong Loi Kok, 14 Tv. da Caldeira, Macau
(853) 2875 7367
(853) 6356 6993

10:30 - 14:00
17:00 - 24:00