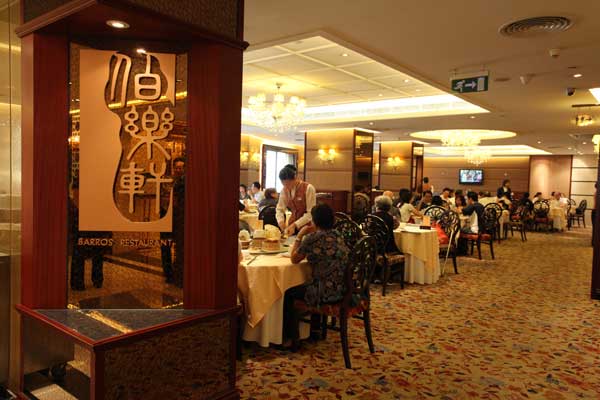 Overview
Located in Taipa Square Hotel, Barros Cantonese Restaurants serves up traditional and delicious Cantonese dishes and dim sum.
Operated by a famous Cantonese chef, guests are recommended to try the mouthwatering Chinese barbequed pork. The restaurant also has a VIP and multi-purpose room to cater to guests needs and for special events.
Online bookings available.
Contact Details
3/F, Taipa Square Hotel, Rua de Chaves, Taipa, Macau
(853) 2883 9933
Visit Website

10:00 - 15:00
18:00 - 22:30