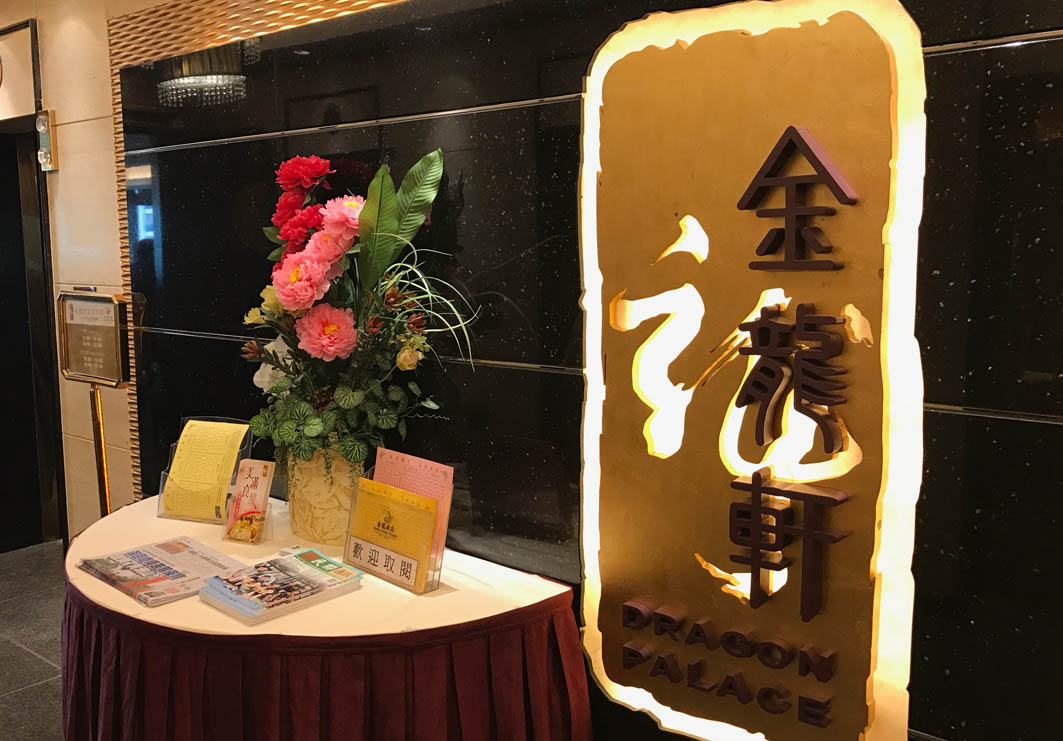 Overview
Located at the Golden Dragon Hotel, the Dragon Palace offers guests traditional Cantonese dim sum in a delightful setting.
The massive dining hall is styled luxuriously, great for gatherings or banquets. VIP rooms are available for guests who are seeking privacy. The rooms are well-equipped with wall-mounted plasma TVs and leisure zones.
The restaurant is open for lunch from 11:00 to 15:00 and for dinner from 18:00 to 23:00.
Contact Details
4/F, Main Building, Golden Dragon Hotel, Rua de Malaca, Porto Exterior
(853) 2836 1999
Visit Website

11:00 - 15:00
18:00 - 23:00