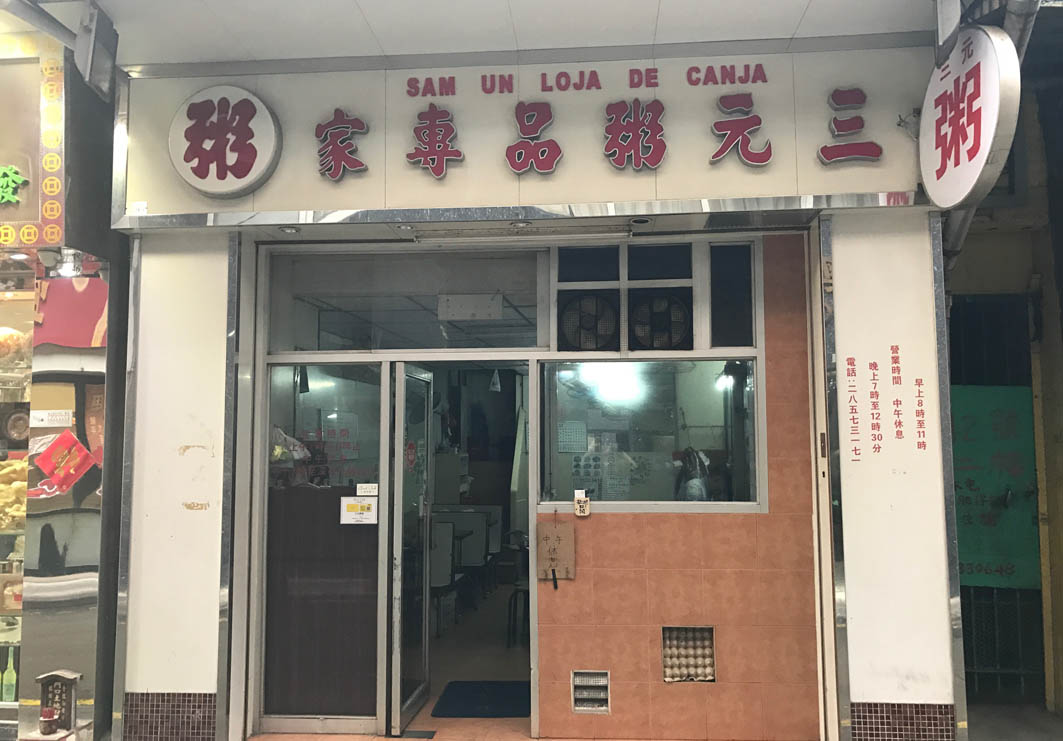 Overview
Located at its present location for over sixty years, Sam Un Loja De Canja is a family-run establishment that has been passed down for several generations.
This restaurant offers over 30 kinds of congee, cooked in a traditional Hong Kong-style until the grains of rice are no longer visible. A twist to its congee, this restaurant adds a raw egg so that the porridge is soft with a light egg flavour. Their meatballs, nicknamed 'dong-dong' meatballs are hand-beaten pork and beef meatballs that are made to order, and very al dente. A perfect balance of lean and fat.
Must-try dishes include the Congee with Pork and Beef Meatball; Congee with Fish Fillet and Pork Meatball; Congee with Pork Liver and Kidney with Pork Meatball. There's also a homemade chilli oil on hand to boost the flavours of your dishes.
The restaurant is open for breakfast and dinner, from 08:00 – 11:00 and 19:00 – 00:30.
Contact Details
G/F, 44 R.da Caldeira, Avenida de Almeida Ribeiro
(853) 2857 3171

Breakfast
08:00 - 11:00

Dinner
19:00 - 00:30